XIV NID FASHION SHOW
XIV NID FASHION SHOW Posters for a fashion show NID is a professional design institute based in Perugia (Italy). Every year the school organizes a fashion show which features clothes designed and manufactured in their entirety by the students, and are then presented to the city in a public event. The graphics for the event are inspired by the concept of change, borrowing stylistic elements from the fashion world in a provocative tribute to a discipline which doesn't immediately reveal its true nature.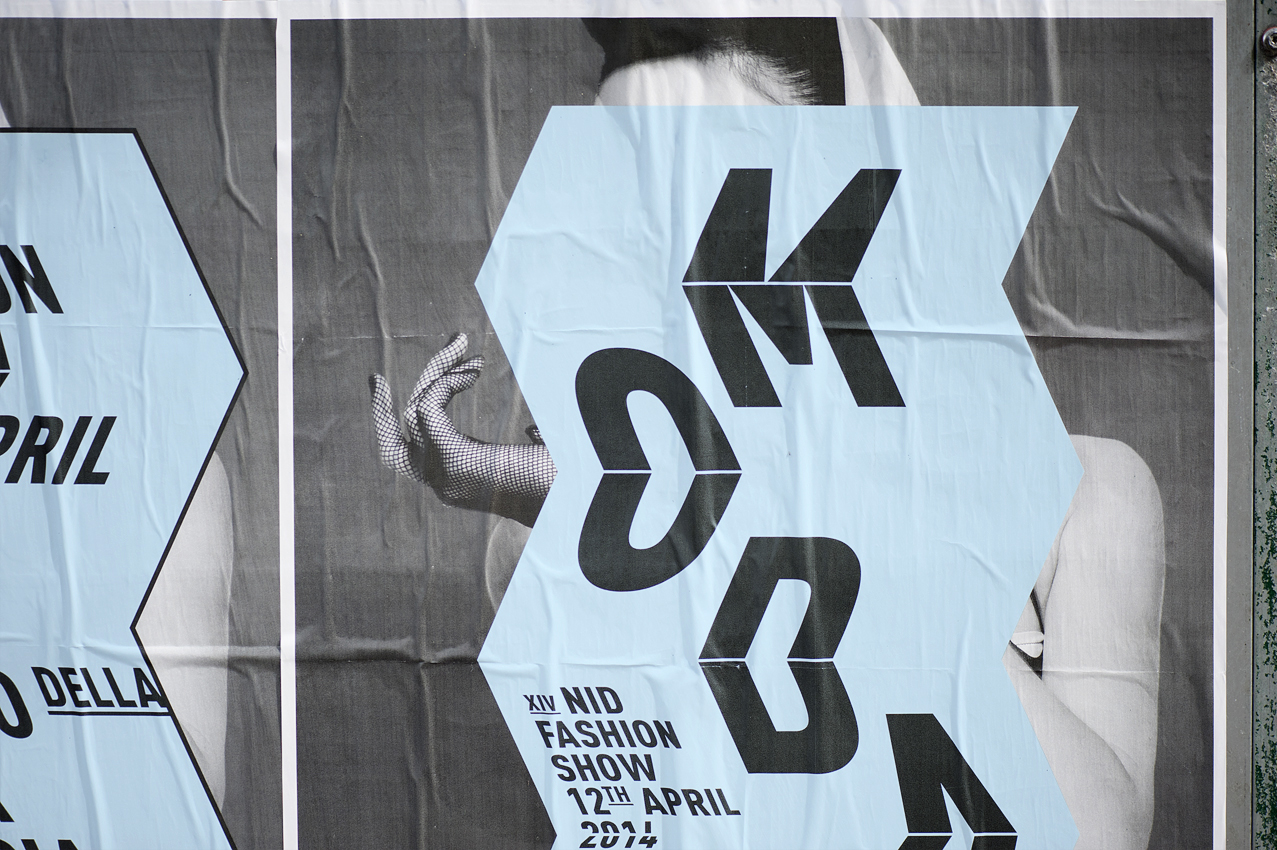 Zup e NID sono stati premiati all'International Graphic Design Week di Milano, da Aiap (Associazione Italiana design della comunicazione visiva) per la capacità di aver integrato comunicazione e design a favore della qualità nella formazione. 
12 progetti selezionati come esempi di buone pratiche nella relazione tra designer e committente. 
http://www.aiap.it/documenti/14722/357